How to import Yoast Custom Breadcrumb Title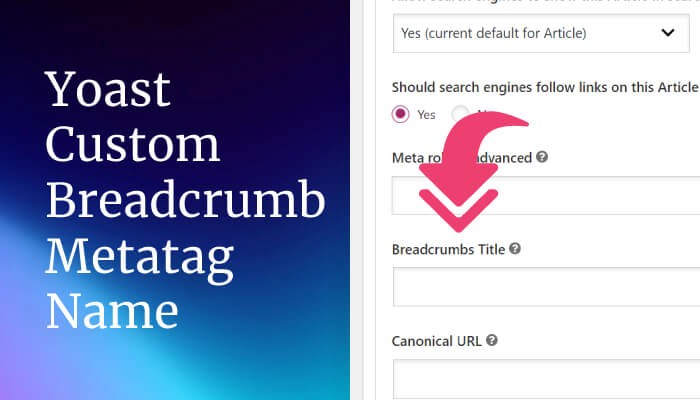 This post contain affiliate links to Udemy courses, meaning when you click the links and make a purchase, I receive a small commission. I only recommend courses that I believe support the content, and it helps maintain the site.
I was recently migrating a number of sites from old WP installs to fresh locations.
The older sites used a combination of custom meta fields to hold data, and we wanted to move everything to one consistent flow.
In doing this migration I found that nowhere had documented a number of Yoast fields.
More specifically, I needed to know how to import the Breadcrumb Title Yoast Metadata, shown within the Advanced metabox.
WP All Import has a great article covering the basics, but it missed out the Breadcrumb Title!
To note: The above image shows "Breadcrumb Title". This is only shown if breadcrumbs are enabled within Yoast settings. To find this go to "Yoast SEO" in the sidebar -> Search Appearance ->Breadcrumbs. And then scroll to the bottom.
The Yoast Advanced Breadcrumb Meta Name
For full future helpfulness for me (and hopefully someone else), this is how to target the custom breadcrumb title:
_yoast_wpseo_bctitle
Doesn't follow any of the other naming conventions. Super helpful…